South Africa is a blossoming fashion capital, injecting 'Western', on-trend looks with a punch of African flair. With our diverse cultural heritage and overflowing pot of creative inspiration, it' s no wonder our country is simply brimming with fashion talent. There are the stalwarts, the designers who've been in the game since the beginning and who show no signs of slowing down. And then there's the new school, the young guns delievering exciting and unique styles and looks that are helping to leapfrog this country's fashion industry to the top!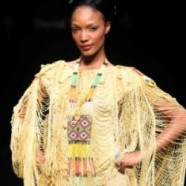 Gavin Rajah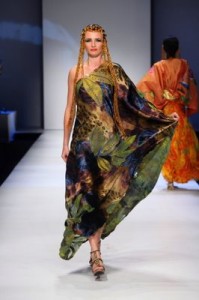 One of Gavin Rajah's stunning creations.
Gavin Rajah is a veteran of South African fashion design, who has catapulted himself from being a local designer to having his own couture show at Paris Fashion Week. He is known for his impeccable details on gowns and for drawing inspiration from his Indian and African roots.  He has dressed some huge names, like Victoria's Secret angel Candice Swanepoel.
Kluk CGDT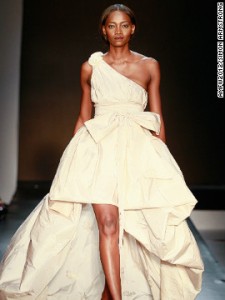 Kluk CGDT know exactly how to dress a woman and keep her stylish.
Malcolm Kluk and Christiaan Gabriel du Toit are a pair who have hurdled from strength to strength and have become a mainstay on the local fashion circuit. The two locally born and raised gents attempt to make a woman feel as feminine as possible in their clothes, paying close attention to her needs and wants. They work from a boutique based in Green Point, lavishing shoppers in luxury. They are also widely recognised for their beautiful wedding dresses.
David Tlale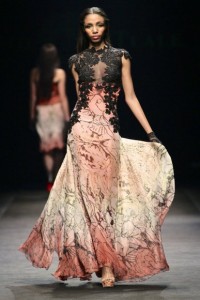 One of David's cutting edge creations.
David Tlale became the fashion star that he is 2008 when he received several fashion accolades during Fashion Week. He was also asked to judge the Elle New Talent Search and was a part of many international shows and collaborations. He is known for creating unpredictable designs, using fabric and cut in a way to draw the eye and keep it transfixed. He has also shown his stunningly different collections at both Paris and New York Fahsion Week, and at a De Beers event in Washington DC. David Tlale is an ever-evolving force of nature in the local fashion scene and shows no sign of stopping soon.